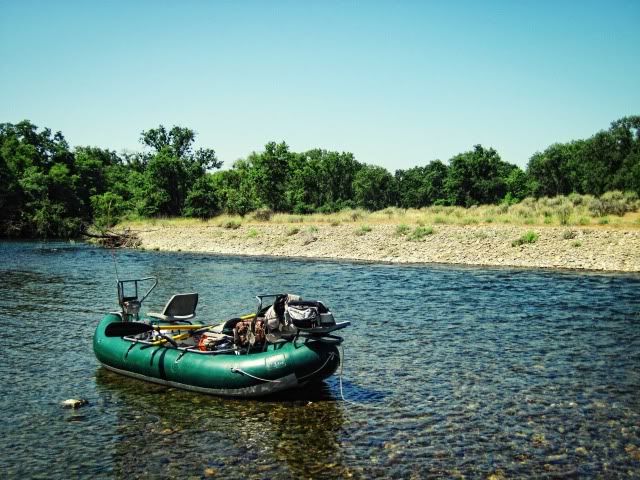 This past Wednesday I got a wild hair and decide to make a day trip over the East Walker. I hadn't been there in a few years and considering it was the middle of the week and not quite yet summer, I figured I might be fortunate enough to not see the crowds that river drums up. Unfortunately, I was wrong. After I fished through the first hole I stopped at, the rest of the day turned into a search for another good looking piece of water with nobody already in it. Ultimately, it wasn't a prosperous endeavor. However, I still did manage to get into a few wily E-Dub browns.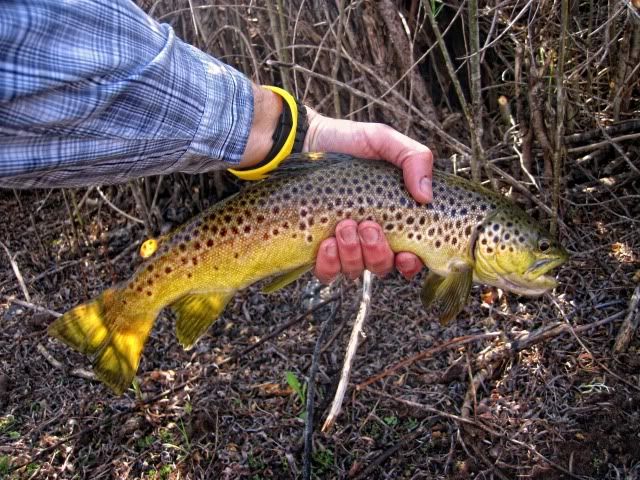 I started doing some thinking on the drive home and realized why I hadn't been back to the E-Dub in a few years. Solitude. It is just simply impossible to find solitude on that river. Obviously, it has a strong fishery. There aren't too many rivers out there that could withstand the sort of angling pressure the East Walker faces. That fact alone also makes getting into fish there a sort of testament to any angler's abilities. Those fish see tons of flies, so to catch a few of them is quite an accomplishment. However, that being said it certainly is an amazing feeling finding fish that don't see prince nymphs and wooly buggers flashing by their faces everyday. That fact alone is the reason I've fallen in love with hiking or rafting into areas that few can get to. Rafting into places especially is becoming something I'm quite partial to now after doing it quite a bit this past fall and winter. It's awesome to be able to pick a section of river that doesn't have public access and share it with a few close friends fishing some amazing water. Rafting makes that possible.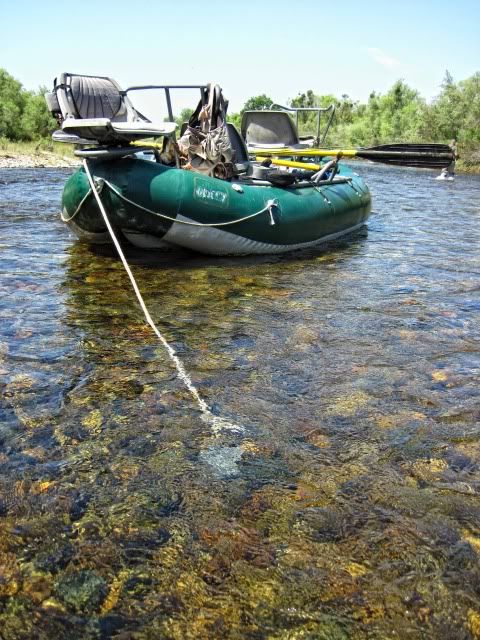 I managed to pick up a boat of my own a few weeks ago and am stoked to be able to utilize the freedom it gives. This particular boat belonged to a guide and has seen the waters of Norther CA, the Grande Ronde in eastern Oregon, and some famous steelhead tributaries in British Columbia. Needless to say, this boat is fishy. After making my personal maiden voyage in it, I can attest to that fact. There still is quite a bit of luck in this boat and I'm getting excited paddle down and get into some spots that few get to witness and wet a fly in. Anyway, I had some footage from a float my buddy Rick and I did awhile back so I decided to cut it up and put together a little whitewater video. No fishing in this one. We just put the rods down and enjoyed the rush. Just a warning...the music in this one is more suited for robots than human ears!
Stay Fly,
T