Winter is definitely upon us. Rain, fog, wind, and cold ass mornings. He tried to stay away as long as possible but it was inevitable. Old man winter is here. With the lower waterways closed til Jan 1st we must search out other places to sling some line. Trout are still biting and if you can get to one of the open rivers and withstand freezing your ass off, hit it up. Browns are on the move to spawn and the Rainbows are eager slam something. Throw big buggy buggers and baitfish patterns down deep or go with a super small baetis pattern and you will be in the fish.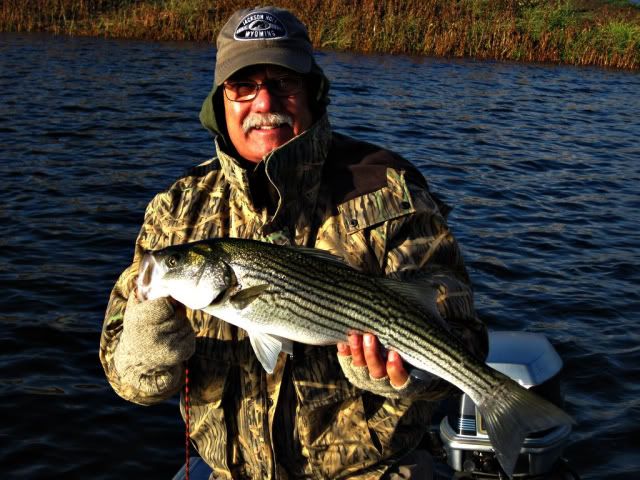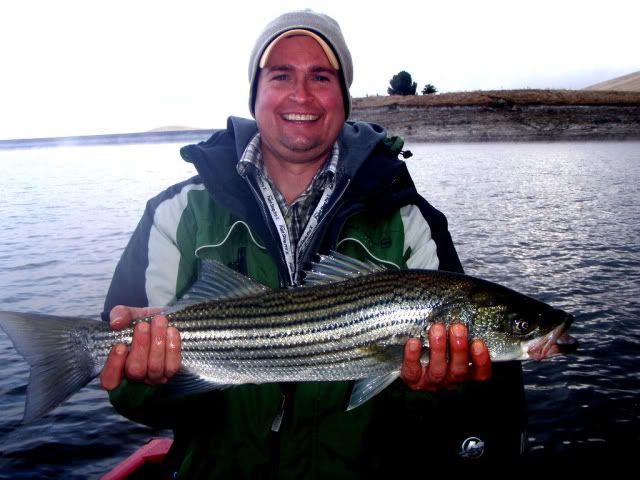 Striper season is near but not quite on it yet. Yes there have been some decent bass caught recently, check out Pats and Patricks nice keepers above, but for the majority the bite hasn't been good. I was supposed to go on a trip with Dan Blanton tomorrow on the Delta in search of a lunker but he decided that it would be better to wait a couple of weeks for better weather and better fishing. He says its been down right horrible out there. Anyway when that happens I will post up some video and pics from the day and hopefully land me a fatty.
So brave the cold morning, navigate through the fog and get out there and find those fish. Most believe fishing stops in oct and picks back up in the spring but I feel thats when it gets good. This is the time for the bigg'ns to be caught so man up and get out there.